Program for the Reduction of Digestive Stress
The digestive system is considered the second brain of the body for in situations of stress or anxiety it may be affected without evident cause. The MBSR for its Spanish initials is a therapeutic and educational program to end up with digestive problems caused by these situations so common nowadays.
MBSR (Program for the Reduction of Digestive Stress)
WHAT IS ANXIETY?
General anxiety or stress is an automatic reaction expressed through tensions and fears beyond their origin. Anxious people suffer internal acceleration that they cannot control and that in many cases produce digestive disorders which are normally accompanied by significant distress.
WHAT IS THE PROGRAM FOR THE REDUCTION OF DIGESTIVE STRESS?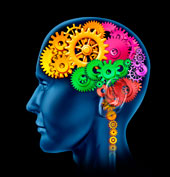 PRED is an educational and therapeutic training designed and taught for over 20 years in the "UMass Medical School" (University of Massachusetts), one of the most renowned US universities within medical research.
Sessions are taught in lessons where professionals and patients take active part in their development.
WHAT DOES MBSR OFFER?
In contrast to other therapeutic processes inviting to inhibit from daily-life activities, the MBSR through the education of rational thinking and the channeling of emotions is fully integrated in daily-life routines of the patient. This results in an immediate improvement – and even in the eradication of digestive disorders.
WHAT REQUIREMENTS DO YOU NEED FOR THE PROGRAM?
Recommendation of your specialist to do the program.
Be predisposed and interested in taking part in the exercises and activities proposed in sessions.
CAN YOU QUANTIFY THE RESULTS OF MBSR?
Absolutely. Many tests performed in the University of Massachussetts using CT scans the activity before and after these sessions have revealed that the combination of the techniques learnt result in:
More active minds.
Deeper rest.
Improvement in the decision making process.
Increase of emotional control in stressful. situations.
Higher concentration.
HOW DOES MBDS WORK?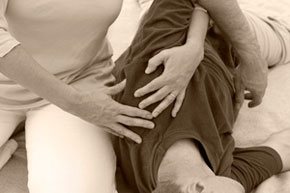 During sessions we learn to use 4 basic techniques:
Breath control and cardiac coherence.
Conscious muscle relaxation.
Modelling and training of thought.
Conscious observation of our food routines.
These techniques are developed in 14 hours of work divided into 5 weekly sessions of two hours and one of four hours.
WHO CAN BENEFIT FROM IT?
In general anyone with anxiety and specially those suffering from:
Flatulence and aerophagy (gases).
Unspecified colitis.
Ulcerative colitis.
Irritable colon.
Biliary dyskinesia.
Duodenitis.
Crohn Disease.
Chronic gastritis.
Gastroesophageal reflux.
Peptic ulcers.