Digestive Consultation
In CMED we offer all consultations regarding the digestive system required by our patients depending on their specific disease; gastroenterology, pediatric digestive system, general and digestive surgery, hepatology, coloproctology and even, medical oncology for digestive tumors and cancers.
Digestive System Practice – Gastroenterology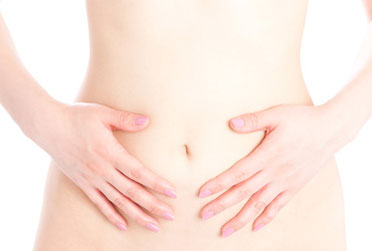 The team of specialists on Digestive System or Gastroenterology of CMED is composed by medical professionals with over 30 years of experience in the diagnosis and treatment of all digestive conditions of our body.
The digestive system is one of the most complex of our body. It is in charge of digesting and metabolizing all food we eat both solid and liquid.
During digestion, which starts in the mouth, all organs of our digestive system have the mission of extracting all vitamins, minerals, nutrients. etc. and turning them into the energy we need for our organism to work properly.
CMED Gastroenterologists have the tools and knowledge to establish a diagnosis and prescribe treatment (medical or surgical) of all conditions of our digestive system.
Having within the same center a Unit of Digestive Endoscopy (gastroscopy and colonoscopy), a CT (Scan), 3D ultrasound equipment and esophageal Phmetry and rectal and esophageal manometry provides our physicians with great efficiency when offering an early diagnosis and starting personalized treatment as quick as possible.
Pathologies such as Celiac Disease, Gluten Sensitivity, Food intolerances, gastroesophageal reflux, dyspepsia, constipation or diarrhea, Inflammatory Bowel Disease (Crohn Disease and Ulcerative Colitis), gastritis and gastroenteritis and infection by Helicobacter Pylori (causing over 90% of stomach ulcers) among others are treated on a daily basis by our medical team.
Specialists in the digestive system are also those providing an early diagnosis in many cases of more serious diseases such as tumors or carcinomas. Colon Cancer is one of the most diagnosed and treated as its incidence is very high in Spain (over 600 new cases per week in our country). Other types of tumor are those found in the liver, pancreas, stomach and esophagus. As for these cases, patients are referred to the digestive system surgical unit when surgical process is necessary and to our digestive medical oncology service if treatments such as chemotherapy or radiotherapy are required.
CMED digestive consultation puts the emphasis on total coordination between all areas of the center which minimizes waiting times when starting treatment or preparing a digestive surgical procedure.