Digestive Consultation
In CMED we offer all consultations regarding the digestive system required by our patients depending on their specific disease; gastroenterology, pediatric digestive system, general and digestive surgery, hepatology, coloproctology and even, medical oncology for digestive tumors and cancers.
General Surgery and Surgery of the Digestive System Practice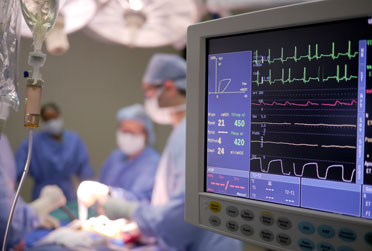 General surgery and surgery of the digestive system consultation attends all patients requiring surgical treatment once they have been diagnosed a digestive disease requiring the assistance of the team of surgeons of CMED.
Specialists in general surgery and surgery of the digestive system perform surgical processes in first level private hospitals for the patient to have all needs covered.
CMED team of surgeons performs processes of any nature, from the simplest such as appendectomies (appendicitis surgery) to the most difficult ones, such as those related to colon, liver, pancreas or stomach tumor processes.
General surgeons of our center also perform processes not directly related to the digestive system such as the resection of nevus, lipomas and sebaceous cysts or thyroid glands (total thyroidectomy for the case of total thyroid surgical removal or hemithyroidectomy if only a part is removed).
CMED also has a Unit for Obesity Surgery and Metabolic Diseases formed by a group of digestive and bariatric surgeons, gastroenterologists, endocrinologists and psychologists in order to provide an integral service to patients with pathologic obesity.
Most processes performed by CMED surgeons are by laparoscopic approach unless the seriousness or the size of the damage requires open surgery. The patient is operated through the abdominal wall introducing surgical material through minimal incisions at the same time as the surgeon is offered a total view of the inside thanks to high definition cameras which aid him operate with millimetric accuracy. The main advantage of this approach is that it also allows the rapid recovery of the patient with a lower esthetical impact.
CMED surgeons are in constant contact with digestive system specialists so the follow-up of the patient's disease is controlled and monitored at all times.