Digestive Consultation
In CMED we offer all consultations regarding the digestive system required by our patients depending on their specific disease; gastroenterology, pediatric digestive system, general and digestive surgery, hepatology, coloproctology and even, medical oncology for digestive tumors and cancers.
Nutrition Practice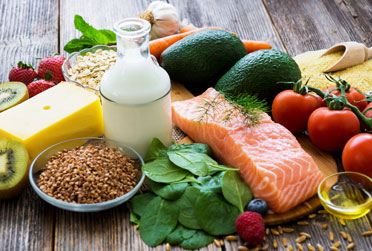 The nutrition consultation is conceived from the need detected by our specialists for all patients requiring a personalized nutrition plan adapted to their digestive pathology and/or optimizing the effects and recovery times after surgery.
There are many diseases related to the digestive system which, for the patient to improve, require a specific food plan. The physician specialized in nutrition (or nutritionist) of CMED, after studying the clinical history of the patient, will prescribe a series of tests that will serve as basis for the design of this plan adapted to the medical or caloric requirements of the disease diagnosed.
Some of the nutritional plans will be aimed at helping the patient with conditions such as:
Celiac disease or Gluten sensitivity
Irritable bowel syndrome
Diverticulosis
Inflammatory Bowel Disease
Gastroesophageal Reflux Disease
Chronic constipation
Chronic gastritis
Hiatal hernia
Fatty liver
Obesity and metabolic diseases (diabetes mellitus, hypertension, dislipemia, etc.)
Peptic ulcers (caused by Helicobacter pylori)
CMED nutriologists will also be in charge of educating patients who have undergone obesity surgery – and suffered metabolic diseases- on their new eating habits; something that requires the help of a professional and periodic controls to have the results expected from surgical because the patient does not know which habits to follow to lose weight gradually but healthy.
In our center we will also perform tests on food intolerances supervised by our specialists who will analyze each case and will design a diet adapted to the results obtained.
The physician specialized in Nutrition will also design:
Diet plans for children
Diet plans for pregnant women and postpartum period
Diets for cardiac patients
Specific meal plans for athletes