Digestive Consultation
In CMED we offer all consultations regarding the digestive system required by our patients depending on their specific disease; gastroenterology, pediatric digestive system, general and digestive surgery, hepatology, coloproctology and even, medical oncology for digestive tumors and cancers.
Medical Oncology Practice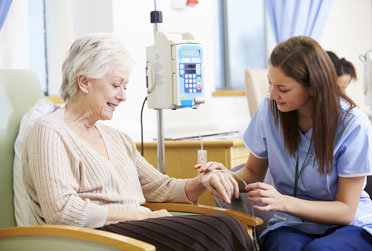 Centro Médico-Quirúrgico de Enfermedades Digestivas as high resolution center of digestive pathologies makes available for its patients an Integral Service of Medical Oncology.
This service guarantees direct and constant contact between our team of oncologists, our gastroenterologists and specialists in the digestive system –responsible for the diagnosis of the disease- and general surgeons as well as surgeons of the digestive system of our center, in charge of the surgical process if necessary to approach the tumor or metastatic process. This system of medical organization guarantees optimal coordination between professionals and speeds up the most appropriate medical and/or surgical treatment for each oncology patient.
The multidisciplinary team of CMED will make an appointment with the Service of Digestive Medical Oncology for those people requiring it. This way, they will avoid unnecessary waiting times for patients and will reduce terms until the beginning of the necessary treatment of a disease in which time is crucial.